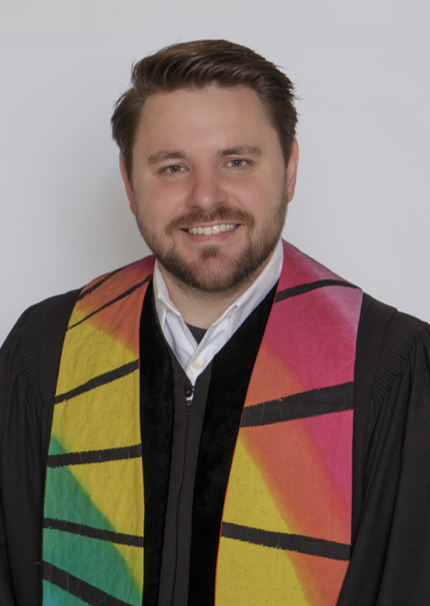 Rev. Jeff McCumber has been serving as the pastor of Asbury Memorial since 2021. In addition to being our minister, Jeff is also a campus minister at UNC-Asheville.
He attended Wesley Theological Seminary in Washington DC, but grew up in eastern NC near Goldsboro. His wife Andrea (pronounced On-drea) is also a Methodist pastor currently serving at Groce UMC in East Asheville.
He prides himself in being a huge nerd and will look for any excuse to indulge in passionate conversations about anything off-the-wall.
Star Wars, Star Trek, Lord of The Rings… yeah that kind of nerd.
He also enjoys grabbing coffee or lunch, so please don't hesitate to steal him for some time together.
His passion in ministry is getting to know people and learning their story. The place where he sees God the most is in the unique and quirky things that make people and communities their authentic selves. Jeff believes in a sacred calling of meeting people where they are and helping them to love God, their neighbor, and self in a deeper and more vibrant way.
Staff Contact Information:
Pastor: Rev. Jeff McCumber
pastor@asburymethodist.org