As a United Methodist congregation Asbury Memorial aligns itself with the beliefs and practices of the denomination. If you would like to read about what we believe as Methodists please click the link below. In addition to our denominational connection we have adopted both a mission statement and reconciling statement to help articulate our vision and hopes for what we want to be. You can see both of those statements below.
Mission Statement
Asbury Memorial United Methodist Church exists to
Inspire Christian discipleship in others and ourselves
Reach out to others in love and service
Create opportunities for personal spiritual growth
Celebrate God's love through worship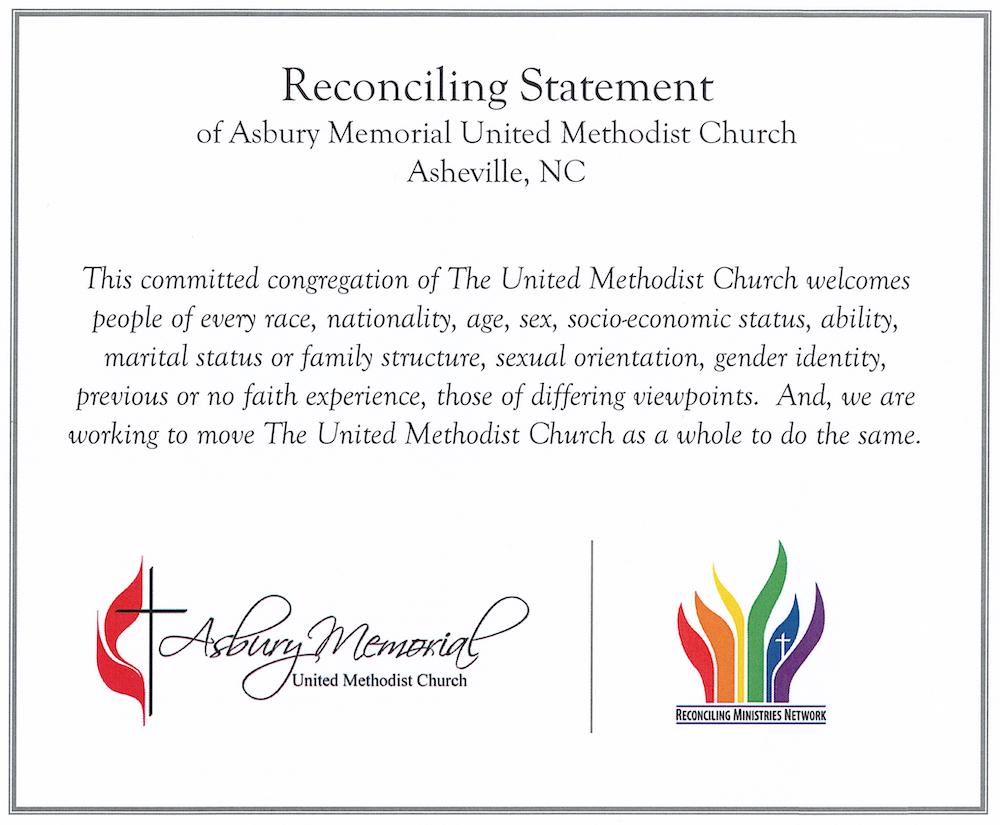 Click below to learn more about what we believe as United Methodists.