General Conference is a meeting that happens every four years in the United Methodist Church, and it is the only body that speaks and makes official decisions for the denomination that extends to all areas of the Unite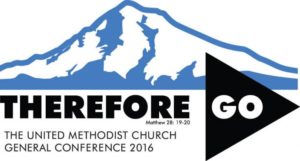 d States and across a large portion of the rest of the world.  It is composed of a group of clergy and lay delegates from all over who will be coming together in Portland, Oregon to make some very important decisions that will have a direct impact on our denomination for years to come.
If you'd like to learn more about General Conference or see a list of clergy and lay delegates from the Western NC Annual Conference, you can check out the General Conference page on our annual conference's webpage by clicking on the link here.  Please be in prayer for those who will be participating in General Conference in the coming weeks.