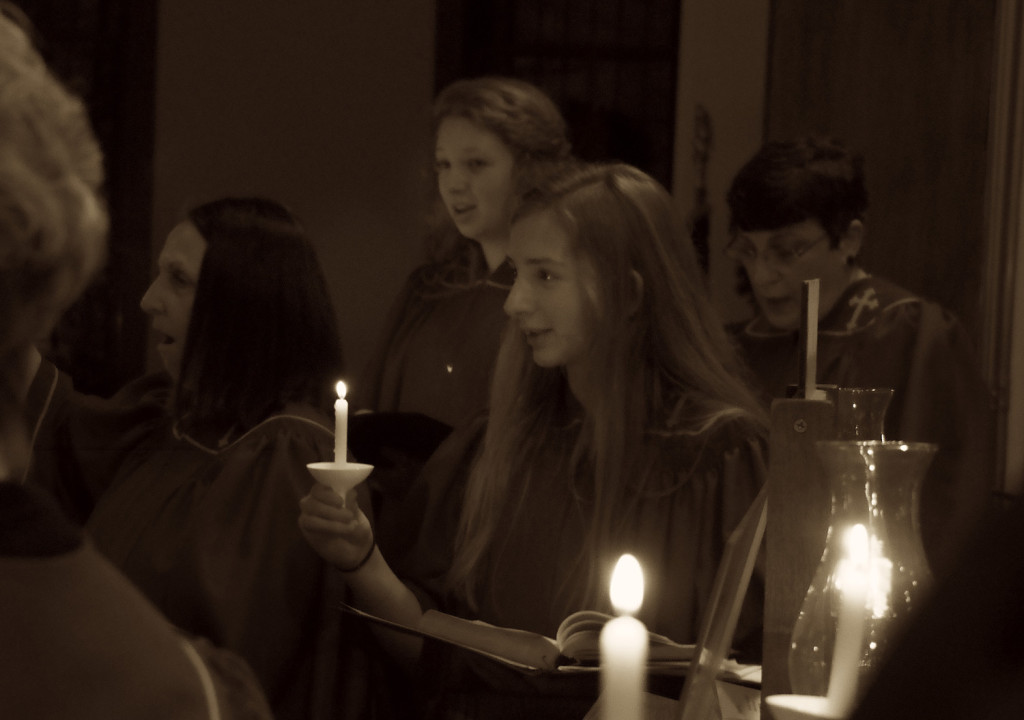 Please make plans to join us this season of Advent and Christmas at Asbury Memorial.  We have several wonderful events that will be happening over the next few weeks.
Our children will be presenting a special program during the service on Sunday, December 13th at 11:00 am which you will not want to miss.
The following Sunday our Chancel Choir will be presenting a Choral Christmas Cantata that promises to be spectacular during the worship service on December 20th at 11:00 am. 
We are pleased to say that we will again be presenting our Historical 1800's Christmas Eve Candlelight service on December 24th at 5:00 pm.  Last year we had an attendance of 303 at that service, so you'll want to be sure to arrive early to get a seat.  Parking will be available on Beaverdam Rd., Kimberley Ave., and overflow parking will be available in the parking lots of Jones Elementary School and the Beaverdam YMCA.
Our service will begin with a special concert of period music by the group Primrose featuring instrumentation of the hammer dulcimer, harp, and guitar.  Additionally, the old pump organ has been refurbished for this year's worship service, allowing us to hear the sounds of the old organ that haven't been heard for almost a century!  We will also be treated to music on the flute by Dr. Leslie Welker.  Our service will feature period music (all from the early 1800's or before), and the worship leaders will be clad in period attire as well.
The liturgy of the service itself is taken from John Wesley's Sunday Service  for the Methodists in North America (1784).  Come out and experience the true meaning of the Christmas season as it might have been when our church was founded by Bishop Francis Asbury back in 1801!  If you happen to have some "old timey" clothing you are encouraged to wear it too.  It promises to be an unforgettable experience for all ages.  A nursery will be provided for young children.